The Salesforce certification exam evaluates an individual's proficiency and understanding of Salesforce as a tool and its functionality.
These exams are designed to ensure that individuals have the necessary skills and knowledge to work with Salesforce.
Salesforce has different types of certification exams, each of which concentrates on a particular aspect of the Salesforce platform, such as administration, development, marketing, and many others.
The exams are conducted in both offline and online modes.
How to register for the Salesforce certification exam?
1. Navigate to the certifications section from the Credentials tab on the trailhead platform.
2. Select the certification exam you want to pursue based on your career path.
3. Review the exam guide, prerequisites, and recommended training.
4. Create a Webassessor account or log in if you already have one.
5. For creating a Webassessor account click on the Create New Account on the top right corner of the home page or click on the Create a new Webassessor login now
6. Once you click on the Create New Account, you will be redirected to a form where you need to provide some details in order to create your Webassessor account.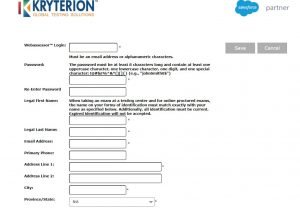 7. After the account is created, log in to your webassessor account.
8. Go to the "Register For An Exam" tab.
9. Select the exam you want to attend.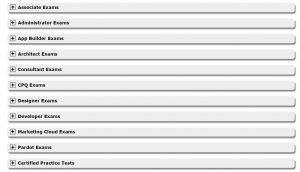 10. Choose a date and time for your exam and confirm your appointment.
11. Complete the registration process by providing payment information.
You can also reschedule your exam in case you are unable to attend the exam.
Log in to your webassessor account.
Click on the "My Assessments" tab.
Under the scheduled exams section, click on "Reschedule/Cancel"
Click on Reschedule button and schedule it to your desired future slots.
Things prohibited from the Salesforce certification exam
Sharing, using, or requesting certification exam questions and answers
Offering or asking for help during your certification exam.
How to prepare for your next certification exam:
Creating a study plan
A study plan serves as a reference to outline the tasks to be accomplished on the days allocated for studying.
It functions as a mechanism to ensure that you are responsible for meeting your Salesforce certification exam objective.
Decide on the days you can allocate for studying and the most efficient strategies to utilize in order to effectively prepare for your certification during those periods.
Schedule your exam
If you are unable to set a specific date for your certification exam, it is possible that you may not have the necessary discipline to study for it.
By scheduling a definite date for the exam, you establish a psychological endpoint for your preparation and this can serve as a motivating factor to stay on track.
Attending practice exams
Including practice exams in your certification preparation is important as it helps you identify areas that require the most attention, and serves as a point of reference to measure your progress.
Analyzing the weak topics
Reviewing your errors is a crucial aspect of preparation.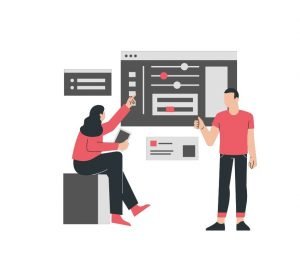 Pinpoint the areas where you struggle and thoroughly review them until you feel confident in your understanding.
Avoid using dumps for passing your Salesforce certification exams.
Although using dumps to pass the exam may provide a momentary thrill, it will ultimately have a negative effect on your Salesforce career in the future.
For more details on how to register for the Salesforce certification exam, check out the video below👇
Get a complete Roadmap To Learn Salesforce Admin And Development 👇