Salesforce releases new innovative features three times a year in the form of Spring, Summer, and Winter releases.
These releases bring new functionality, tools, and improvements to the platform, helping users to better manage their customer relationships and drive business success.
Each release typically includes hundreds of new features and enhancements, spanning all areas of the Salesforce platform, including Sales Cloud, Service Cloud, Marketing Cloud, and more.
Users can access these new features and enhancements by creating a pre-release org.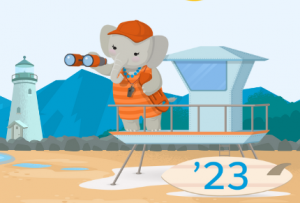 Summer '23 updates are soon to be released in our Salesforce org. There are some exciting Salesforce Flow features to be announced.
Below are some key Flow features to be expected in the Summer'23 release:
1. Process Builder's Retirement.
Salesforce successfully disabled the Creation of New Workflow Rules last year.
From the Summer'23 release, the ability to create new Process Builders will be revoked.
You will still be able to modify existing processes and create a new version of them.
Once the Summer'23 release has been rolled-out, Flow will be the only no-code automation tool in Salesforce.
Developer edition Orgs are expected not to be impacted by these changes.
2. Changes in the Flow Builder Interface
The colors of the Flow elements are been upgraded.

For auto layout Flows, to add a new element you need to hover over the (0) icon and then click on the (+) plus sign.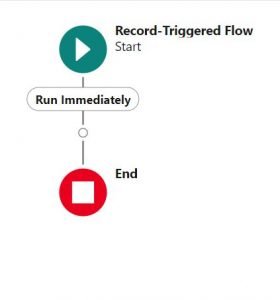 In spring'23, the (+) plus sign is by default available to add a new element.
3. More Powerful Send Email Action
There are multiple ways to send an email using Flow. One of the ways to send an email in a Flow is using the Action element.
From the Summer'23 release, you will be able to log the emails sent on the specified record's timelines.
You will now be able to provide the ID of the lightning email template in your Send Email Action of the Flow.
Ensure to specify the Recipient ID and Related Record ID while setting up the Send Email action, in addition to assigning the chosen template's ID.
These values are essential for populating the merge fields of the template.
4. Reactive Screen Components
Reactive screen components allow you to set up your screen components in a way that responds to the user's actions on the same screen.
In the above example as you can see based on user inputs, no. of days and day of the week is determined.
Steps to try the reactive screen feature:
Login to your pre-release org.
Go to Setup, type "Process Automation" in the quick find box
Select the checkbox 'Opt in to Reactive Screens Beta"
Create a Screen Flow and you are good to test the reactive screen feature
5. Enhanced HTTP Callout (POST Method)
In the Spring'23 release, Salesforce introduced a remarkable functionality called HTTP Callout which allowed users to initiate calls to external web services.
Initially, this feature was in beta and supported only the GET method. Fortunately, with the upcoming Summer '23 release, HTTP Callout will be generally available and will support the POST method too.
6. A Search bar on Data Table
With the Summer'23 release, you will be able to add a search bar to the Data table component of Salesforce Flow.
To include a search bar in the Data table, simply select the "Show search bar" option while configuring the data table.
7. Searchable Choice Set in Choice lookup component
The choice Lookup component in Salesforce Flow was introduced as a beta feature in Spring'23 release.
With this component, you can display your options in a lookup format. Starting from the Summer'23 release, the choice lookup element will be accessible to all users.
8. Process Builder to Flow Migration Supports Scheduled Actions
The Migrate to Flow tool will now migrate scheduled actions that are available in process builders to Scheduled Paths available inside a Flow.
It is important to know that Migrate to Flow tool will migrate the scheduled action when only one row of criteria in the process builder is selected.
When multiple rows are selected, only the immediate paths will be transferred, and the user will receive a warning message.
Want to try these awesome features?
To try these features you require a pre-release org.
What is a Salesforce pre-release org?
A Salesforce pre-release org is a testing environment that is provided by Salesforce to allow users to preview and test the upcoming features and enhancements that will be included in the next release of the Salesforce platform.
The pre-release org is a copy of a user's existing Salesforce org, with the new features and enhancements added to it.
The pre-release org allows users to test the new features in a controlled environment, without impacting their production org.
This allows them to identify any issues or problems with the new features, and make any necessary adjustments before the new release is made available to their production org.
How to get a Salesforce pre-release org?
Sign up for Summer'23 Pre-release Org 👇
Developer environments are stand-alone environments where you can learn, build, and get comfortable with features and functionality.
The Summer '23 release notes will be available from 26th April'23. For more details check out the below-mentioned release schedule.
Are you excited about the upcoming Flow features? Do share your thoughts in the comments.
Get a complete Roadmap To Learn Salesforce Admin And Development 👇